Flood & Water Damage Glen Cove, NY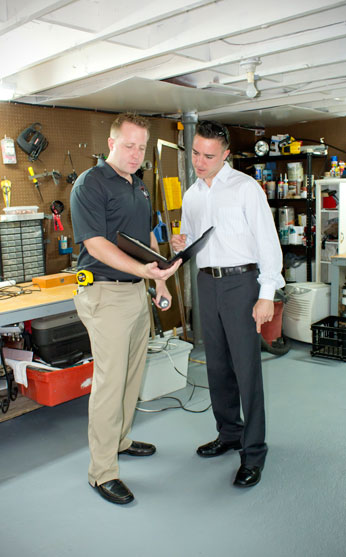 Water damage can have a catastrophic impact on your home or business.  However, understanding the causes of water damage can help you prevent it from happening. There are seve​ral causes of water damage, such as broken pipes, leaky plumbing, roof leaks and storm related flooding. Whatever type of water damage, regardless of its size, must be dried and treated as quickly as possible to limit the extent of the damage. If you have any water or food damage in Glen Cove, NY, our team is here to help!
Untreated water damage may lead to several issues, including:
Mold: Water damage in your home or business can cause dampness and raise the relative humidity. This can result in mold that is hazardous to your property and health.  To keep a clean and orderly property, you must address water damage as quickly as possible.
Structural Damage: Untreated water damage may cause significant problems to the structure of your property. Such issues may include cracks in walls and foundations, warped lumber and building materials, compromised electrical circuits, peeling paint and stained surfaces.
Health Problems: If you let mold thrive in your home it could pose health problems for the people who live there. It can affect your respiratory, skin and cause allergic reactions. Mold can have adverse effects on anyone, in particular the elderly, immune compromised and young.
Water Damage in Glen Cove, NY
Our Services
If you live in Glen Cove, NY, J.S. Services has professional cleanup crews ready to help with property damage caused by flood and water. We offer a full range of flood and water damage restoration services, including:
Pipe Burst
Water Damage
Water Cleanup
Flood Damage
Flood Cleanup
Mold Remediation
Crawlspace Cleanup
We have the latest equipment and trained professionals who can save your property and limit secondary damage. We do the assessment of the affected areas and determine the necessary steps to protect your property such as dehumidification, relative humidity monitoring, deodorization, disinfecting, demolition and disposal of debris, and more.